Celebrate special occasions
All Inclusive Yacht Vacations
Explore the Depth of the Undersea
Luxury
Galveston Fishing Charter
Up Above Adventures provides luxury and privately chartered yacht cruises and fishing charters in Galveston, Texas, and the Gulf Coast. We are committed to offering unmatched yacht rental service & extraordinary luxury yacht charters. All charters and rentals come with a captain and crew. Our goal is to create memories for our guests that will last a lifetime!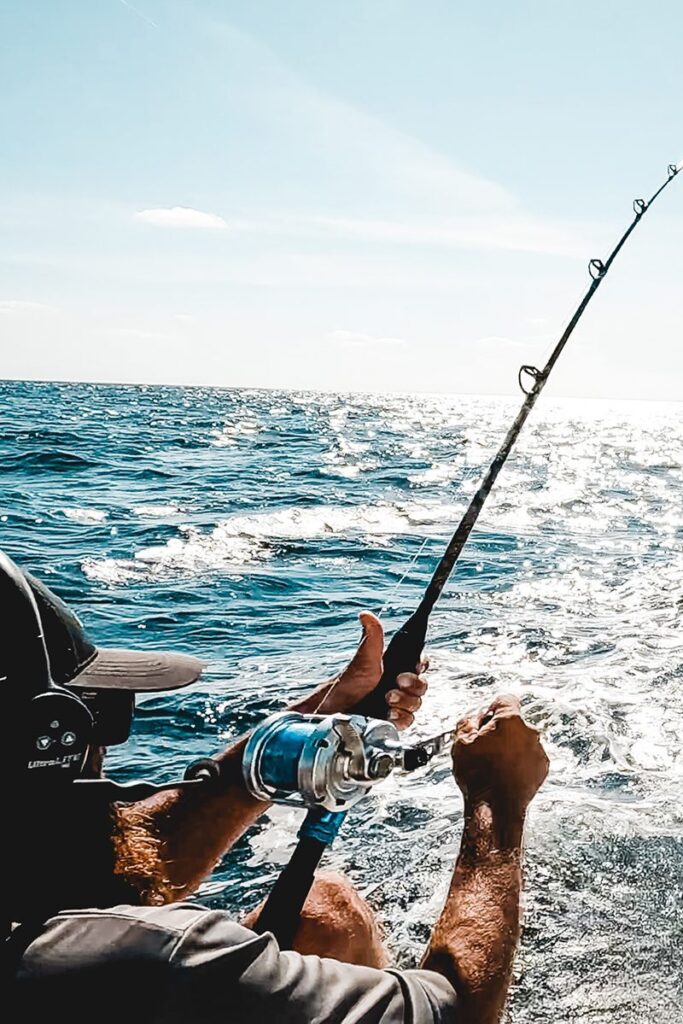 Got Her Hooked
Sport Fishing Yacht
Got Her Hooked provides sport fishing, luxury, and deluxe privately yacht charters cruises in Galveston, Texas and the Gulf Coast.
Three (3) deluxe staterooms/bedrooms (5 – Beds)
Two (2) luxury full bathrooms (with showers)
Laundry Center
Professional crew and chef offering personalized menus
Full ship's galley with microwave, stove, oven, ice maker, refrigerator & freezer
Salon featuring a peninsula-style galley for inside dining and luxury lounging
Air conditioning in salon and flybridge, flat-screen smart TVs
Bluetooth JL Audio stereo sound system, and first-class electronics
WIFI Starlink Satellite, Phone, Hi-Speed Internet, and Live TV anytime 24/7
Tournament-quality fishing gear
up Above Adventures
Trip of a Lifetime
Our Fishing Guides
Meet Our Crew
We are professional, experienced, and discreet fishing guides. We offer only the best sportfishing yacht charters with reliable and personal service.
John Lozano
Captain
Marco Gonzalez
CEO
Juan Gutierrez
Customer Service Manager
Deck Hand
Start the Journey
Book Now
Celebrate anniversaries, birthdays, weddings & all special occasions.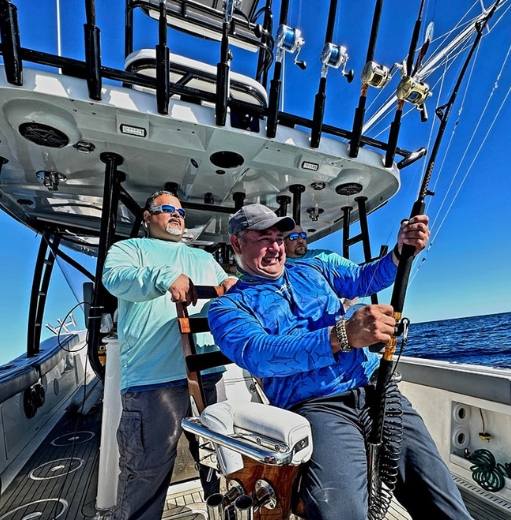 Pricing Plans
Are you looking to rent a luxury sportfishing yacht in Houston or Galveston, and explore the Gulf Coast? Book an all-inclusive customized half day, full day, overnight, or weekly fishing charter with Up Above Adventures today.
12-Hour Deep
Sea Yacht
Charter
12 hour Trip
Captain & First Mate
Fuel Included (Gallons Estimated 250)
80 mile Off-Shore Yacht Charter Trip
Sport Fishing: Larger Red Snapper, Mahi, King, Ling, Sharks
Personally planned itinerary with family, friends, or associates
Video Package (optional)
Maximum 6 guests
48 Hour Deep
Sea
Overnight Charter
48-hour Trip
Captain, Crew, & Chef
(optional)
Chef Prepared Meals
($2500 add-on)
Fuel Included (Gallons Estimated 700-800)
Customized cruising activities as desired by our guests
100 Mile Off Shore Yacht Charter
Sport Fishing: Larger Red Snapper, Mahi, King, Ling, Marlin, Tile, Wahoo, Grouper, Amber Jack, Sword Fish, Sharks
Personally planned cruise itinerary with family, friends, or associates
Video Package (optional)
Maximum 6 guests
36-hour deep
sea yacht
charter
36 hour Trip
Captain, Crew, Chef (optional)
Chef Prepared Meals
($1500 add-on)
Fuel Included
(Gallons Estimated 500-600)
Off Shore Yacht Charter Trip
Sport Fishing: Larger Red Snapper, Mahi, King, Ling, Marlin, Tile Sharks
Personally planned itinerary with family, friends, or associates
Video Package (optional)
Maximum 6 guests
View More Packages Here
Testimonials
What They Are Saying
Office Location
Yacht Location